Pictures to be added when supplied by our customers....Email me your finished products and any story and I will add them into this page.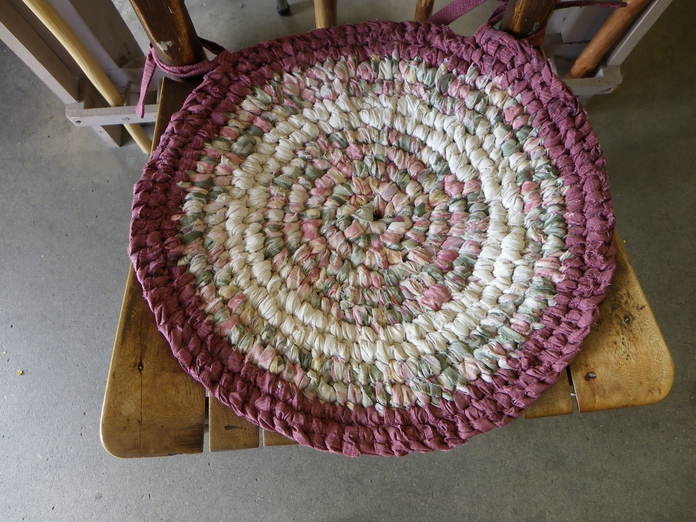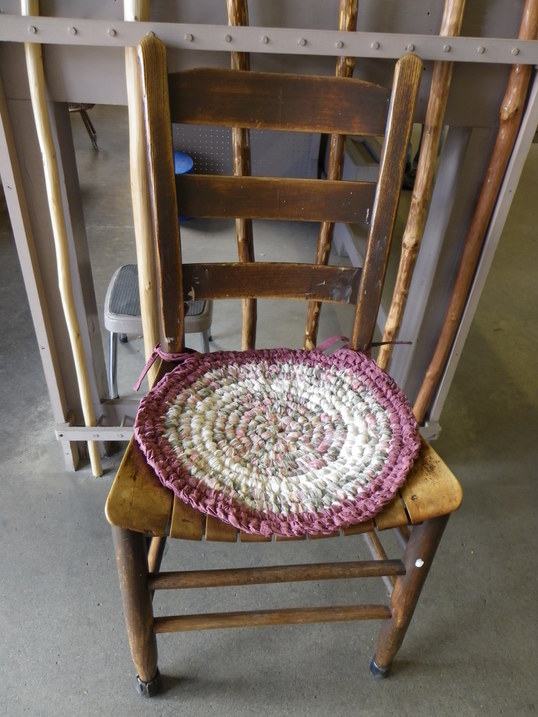 Made by: Lavon Gilbert at the Henderson County Curb Market.

These are Lavon Gilbert's chair pads that she makes and sells at the Henderson County Curb Market in Hendersonville, NC. She also does custom orders.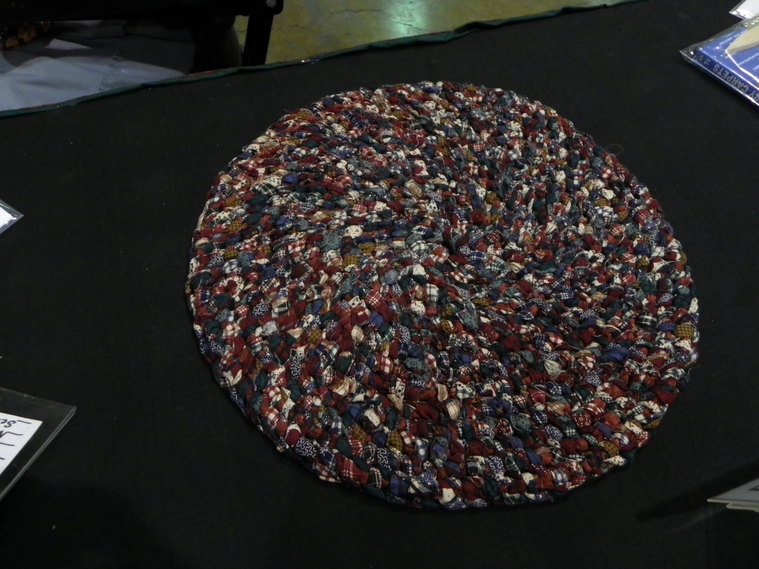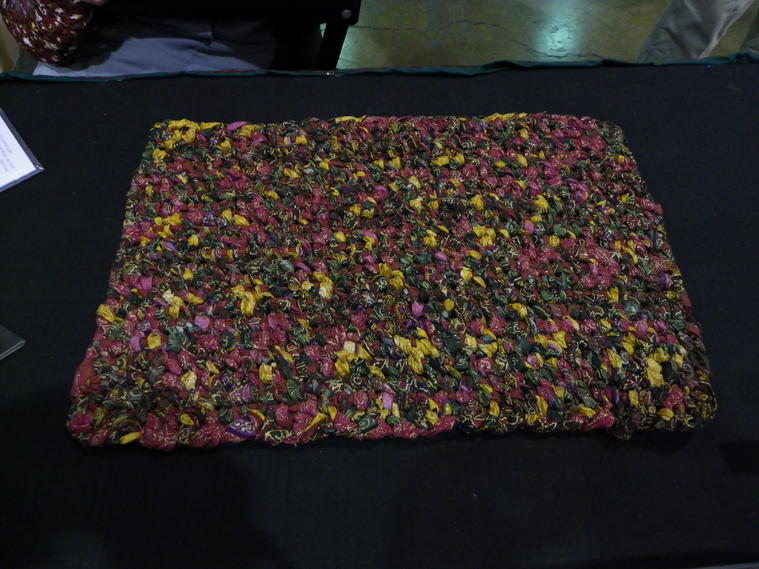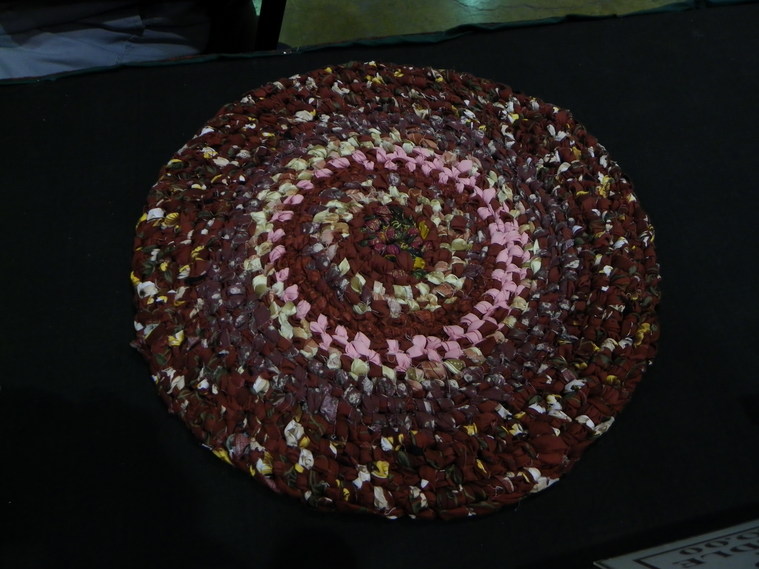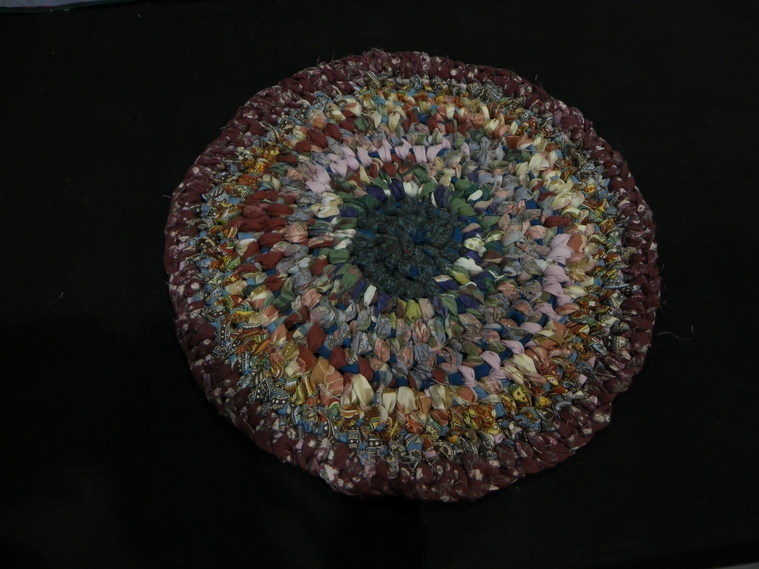 These 4 rugs (3 rounds and 1 square) have been completed by Dwight Moore from Bloomfield, Virginia.

He has completed these since seeing me at the July Gatlinburg Craftsman's Fair. He brought them in to let me see them at the October Gatlinburg Craftsman's Fair.

He shared how much he is enjoying doing the knotting. His statement for all to hear is "They are so easy and relaxing, just can't stop knotting".

That statement is very obvious since he has completed 4 rugs in a few weeks.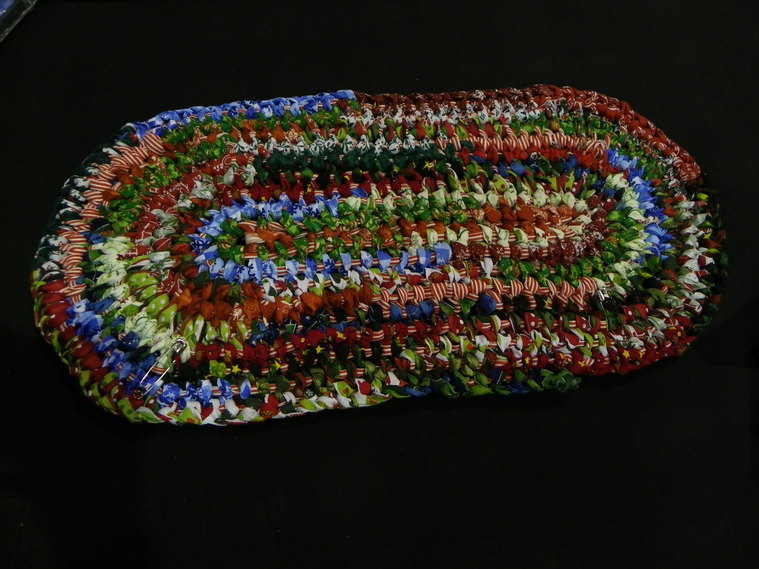 The oval to the left was brought to me at the October Gatlinburg Cratsman's Fair also. This is a Christmas oval that is a work in progress by Ms. Paige Renter of Oakwood, Ga. She has already completed all of her Christmas presents and wanted to provide me with her work in progress rug so that I could take a picture to show how far she has come with this one.

She has also purchased the Accessory book and is working on potholders with her 9 year old daughter.